Article by Jolien Vanhoof
Read the full article (in Dutch) here.
AGENDA: 5 EXPO'S IN ANTWERPEN OM NAAR (UIT) TE KIJKEN
Zin in een citytrip in eigen land? Maak tussen het shoppen en lekker eten door zeker even tijd voor een snuif cultuur. Deze 5 nieuwe expo's in Antwerpen moet je zien!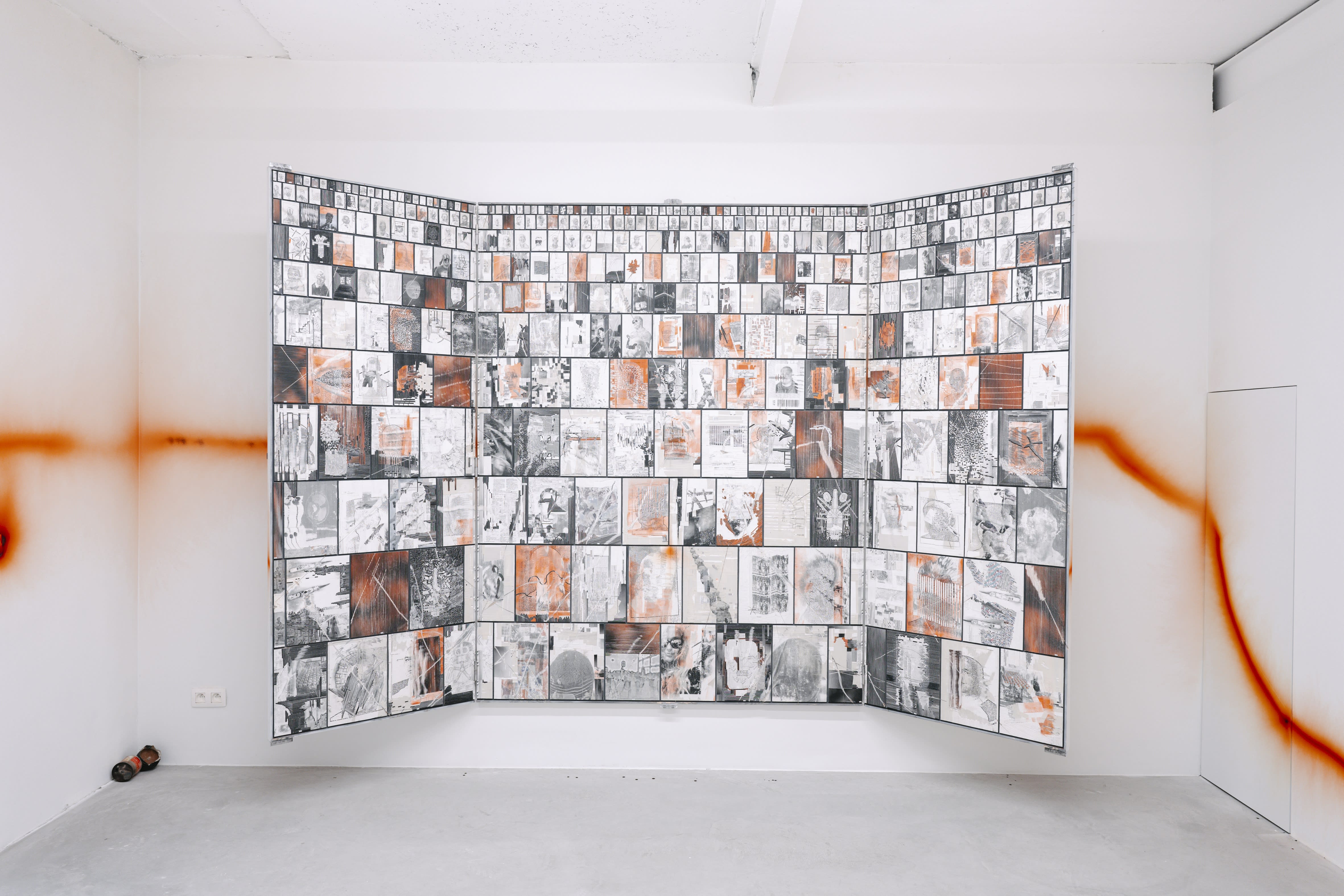 Installation view of Slash and Burn II, Harlan Levey Projects, 2021. Photo credit: Damon De Backer
Doet de naam Marcin Dudek niet meteen een belletje rinkelen? 'The Group' is de perfecte eerste kennismaking met zijn beklijvende sculpturen en installaties. De Poolse kunstenaar groeide op als lid van de gewelddadige hooligangroep rond de voetbalploeg MKS Cracovia, en wrikte zich los uit deze gemeenschap door radicaal te kiezen voor kunst. Door terug te blikken op zijn hooliganverleden snijdt Dudek thema's als massapsychologie, groepsdynamieken en veiligheid aan. Van rammelende stadionhekken tot een gigantische bomberjack dat acht meter boven de grond bengelt.
You can visit The Group at Kunsthal Extra City in Antwerp until 8 October 2023. More info here.
May 13, 2023